Now that we are well into July, I can report that June was a very busy month.
A presentation on June 13th at the Saturday Morning at the Law School series was well attended and there were many good questions asked by the approximately 50 attendees. This was my first "public" presentation and confirmed my belief that people have a desire to learn about the oil and gas industry but they need to learn about it in everyday, layman terms.
As a result of a question at the presentation at the Law School, both of my books, Mineral Land Rights – What You Need to Know and Upstream – Oil and Gas Exploration and Production, have been added to the collection of the Calgary Public Library. Readers will be able to check out my books at the library and if they find them interesting and useful, they can order their own copy through Amazon, Indigo/Chapters or Barnes and Noble. I will be reaching out to other libraries to see if they are interested in adding my books to their collections. Both books are a good introduction to the oil and gas industry in general for both Canadians and new immigrants.
I learned that a professor at the University of Calgary Faculty of Law and an instructor at Olds College will be using Mineral Land Rights – What You Need to Know in their introductory courses. Olds College is also considering using my second book as a resource in one of their courses.
June 23rd saw the official launch of my second oil and gas book, Upstream – Oil and Gas Exploration and Production, at the Calgary Petroleum Club. The audience for this book includes the individual who wants a simple overview of the oil and gas industry and the industry professional who wants to learn about the exploration and production side of the business. Thank you to everyone who attended the celebration. Here are a couple of photos from my launch.
Three generations celebrating at my book launch: my daughter, Megan Mah and my mom, Myrna Louie.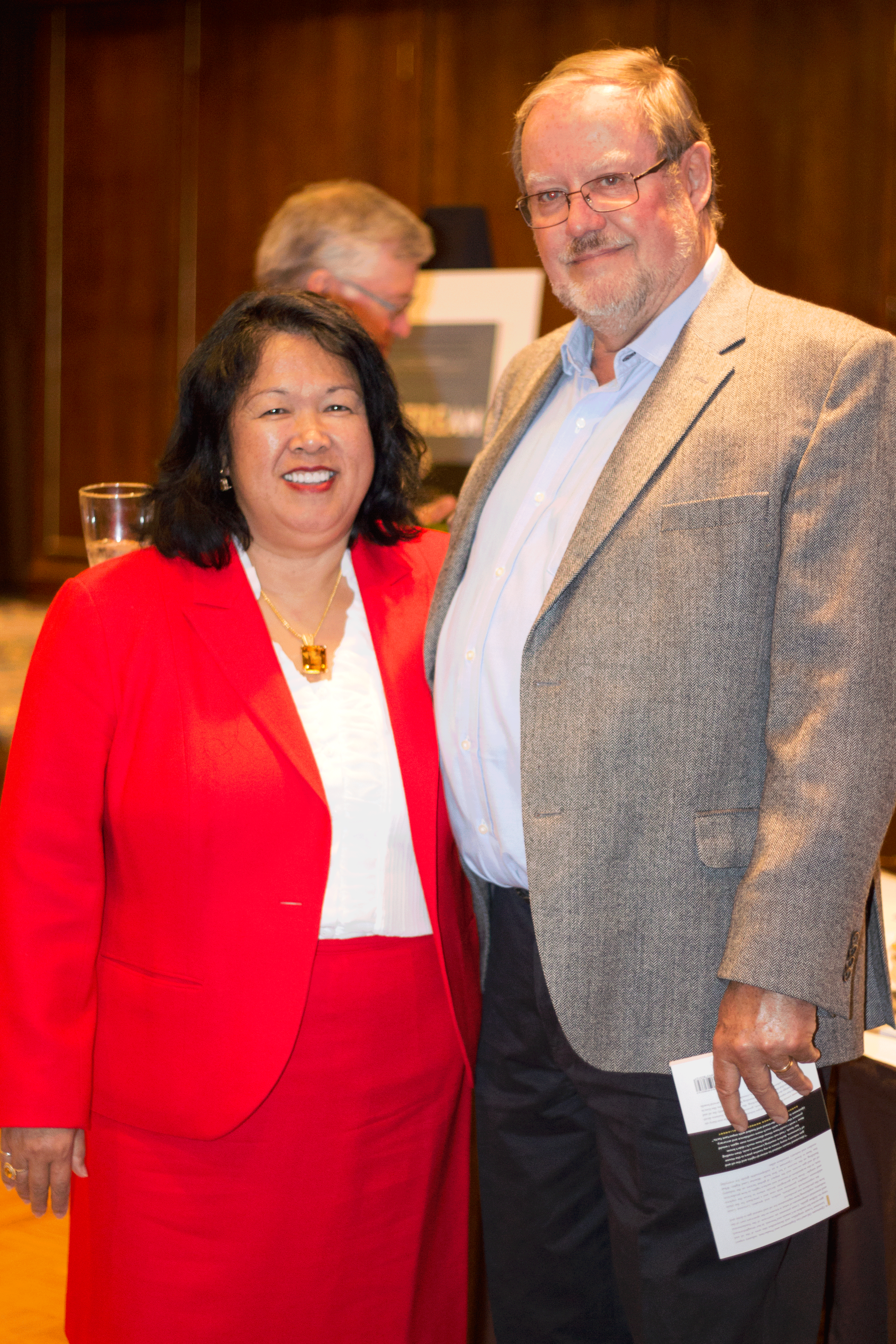 Levonne with Jonas L. Albeck, R., Retired Landman and Consul of Denmark, Emeritus. Jonas is a long time industry colleague.
I am excited to report that my books have been sold in Great Britain – they are now international! Besides Europe, I am hopeful that companies in Asian countries looking to enter the oil and gas industry in North America will find the books as a good introduction.
All the activities in June reinforced my belief that there is a desire for knowledge about the oil and gas industry and that we need to share the information in simple, easy to understand words. Those of us that are in the industry tend to forget that we often speak in jargon that is specific to the industry and sometimes, to our different professions within the industry. If we can learn to express ourselves in clear, simple language, this may result in better communication within our industry and with others that are outside our industry. We may not always agree with the other person's point of view but at least we would better understand why they have chosen a certain belief. A common understanding would hopefully lead to some common goals that could be worked on together.
If you haven't checked out my books yet, I invite you to go to my website, www.levonnelouie.com to find out more information.  If you are part of a group that would be interested in learning about the industry in a presentation that uses simple to understand terms, please contact me to discuss your needs.